Planning your wedding is one of the happiest and most exciting times of your life. That joy can quickly turn into stress and disappointment if you don't know where to look for quality performers or how to negotiate a fair contract. Here are some tips on how to find and hire wedding entertainers and ensure their terms are agreeable to both parties.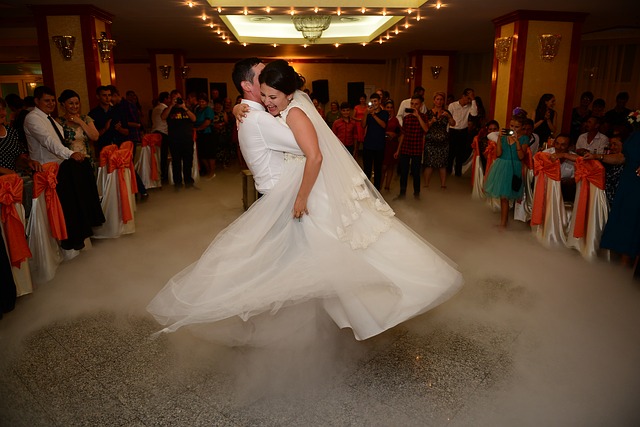 Ask friends and family for references, and consider the weddings you've attended in the past. What stood out about the performers? Were there any in particular you really enjoyed, or any you really disliked?
Remember, the sky is the limit. Your wedding should express the personalities of you and your partner. There is no need to stick with a harpist and a four-piece standard wedding band if that isn't your style.
So you've narrowed down your wedding entertainment ideas and you've spent weeks researching your ideal wedding entertainment. Multiple quotes have landed in your inbox. You've had countless conversations with function band leaders and wedding entertainers. Your next step will be to make sure you get a solid contract signed. There's a tendency to just leave it at that and let the band arrive and get on with performing. Well, you'd be right but there are a few things you can do to really get the most from your wedding musicians or entertainers.
Here's the top 5 wedding entertainers

Make sure you serve them a good quality hot meal. Professional wedding entertainers whether it be variety acts or function bands spend large amounts of time travelling. They get to a venue are normally hurried into setting up their gear ready to perform. 9 times out of 10 they just don't have time to leave the venue and get a good quality meal inside them. Serving sandwiches just doesn't cut it.

Provide a civilised area to dine in. It's obvious that your wedding entertainers will need a place to eat their meal. All bands and entertainers will give you a great performance if you look after them. In the case of function band, all sitting around a table before a performance is a really important opportunity for all the band members to catch up, relax and gel before they perform for you.
Provide good changing facilities. It's often perceived that bands and entertainers are being demanding when they ask for a dressing room. Entertainers will generally turn up to an event in jeans and a t-shirt so they need to change somewhere. They have bags to carry their stage clothing in that need to be left somewhere. Many will have instrument cases which need to be left somewhere. Any spare room in the venue that isn't being used will suffice as a changing room. Failing that if your event is in a hotel, consider booking a room for the band for a few hours, hotels often offer hourly rates for room occupancy. Don't offer the toilets as an option. It's not practical and it's not a great environment to prepare to perform in. Moreover your guests won't enjoy the musicians in your band changing in front of them!

Have a plentiful supply of water and/or soft drinks. It's a really obvious one but often overlooked. Many bands will bring water with them but leaving a couple of litres of mineral water out for them won't break the bank and makes all the difference.

Be clear on lines of communication on the night. Again an obvious one but very often overlooked in the run up to a wedding as there are so many critical tasks to get ticked off. Make sure someone from the wedding party, eg best man, usher etc is given the responsibility of making sure the band know what time they are expected to be on stage and performing. Any performer will tell you that the timings laid out in a wedding schedule will change on the night. Unless the band are communicated to they will have no idea how late the schedule is actually running.
We've kept the above to a minimum of 5 critical action points but bear in mind that looking after your performers will make sure you get the best value for your money. While they may be professionals they are still human beings and respond to a bit of TLC.
Adam Mahmoud co-founder of Energy Entertainments has offered high-energy, cutting-edge fire shows combining daring skills, stunning choreography for over 10 years around the globe.
Adam, originally from Wales spent 6 summers in Ibiza, Spain as a fire coach and lead performer at Privilege nightclub and Zoo Project. Adam also worked with other prestigious venues and projects.
Banner Image by Artistic Films from Pixabay