Narendra Modi Biography
Narendra Damodardas Modi, commonly known as Narendra Modi is an Indian politician who is presently serving as the 14th Prime Minister of India. He completed his tenure as the Chief Minister of Gujarat from 2001 to 2014. Besides these, he is also a Member of the Parliament for Varanasi, Bharatiya Janata Party (BJP) and Rashtriya Swayamsevak Sangh (RSS). RSS is an organization related to the Hindu nationalist volunteers.
The Common Man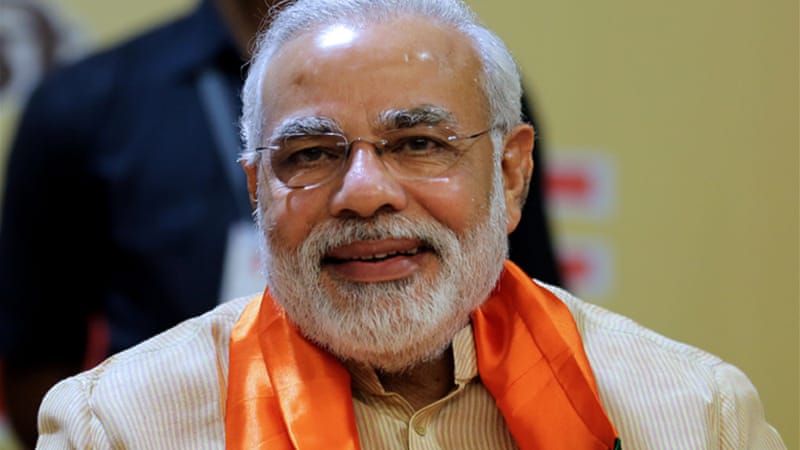 On 17 September, 1950, a baby boy took birth in the family of grocers in Vadnagar, a town in the Mehsana district of Bombay State (Now in Gujarat state). He was the third of six kids born to Hiraben Modi  (c. 1920)  and Damodardas Mulchand Modi (c. 1915 – 1989). His family belonged to the community of Modh-Ghanchi-Teli (oil presser). Narendra Modi caste is considered under the category of Other Backward Classes. As per the sources, Modi used to sell tea with his father as a child at the Vadnagar railway station and later on close to bus terminus with his elder brother. At the age of eight, Modi commenced the training sessions at the Rashtriya Swayamsevak Sangh (RSS). He met Lakshmanrao Inamdar (commonly known as Vakil Saheb) there who introduced him as a junior member of the RSS and guided him towards his political career.
In 1967, Narendra Modi finished his higher secondary education. He was an average student with a keen interest in debate and theatre. While he was in school, his teachers noticed about the way he expressed his points in the debate and considered his as his natural gift. He took part in various theatrical plays where he indulged himself so deeply to live the character planted the roots towards becoming a leader.
Due to his custom family traditions, Narendra Modi had a child marriage in his teenage with Jashodaben Chimanlal arranged by his parents. After sometime, he deserted himself from the marital ties and left home to lead a separate life. Thereafter, he neither married again nor any discussions regarding his wife Jashodaben were mentioned since decades. Just before the elections in April 2014, which led him to become the Prime Minister of India, Modi declared about being married to his wife Jashodaben Chimanlal, however they are estranged.
Modi travelled across various cities of India with few citations emerged from North to North-eastern India. He visited the Hindu Ashram Belur Math in Kolkata, Ramkrishna Mission in Rajkot, succeeding Advaita Ashrama in Almora. In 1971, after the war of India-Pakistan, he rejoined the RSS as a full-time campaigner (pracharak in Hindi). Later on, in the year 1978, Narendra Modi qualification was lifted to one step above of being a graduate in third class with Bachelor of Arts (B.A.) in Political Science from University of Delhi. As a student of distance learning education, he completed his Masters Degree in the same field from Gujarat University.
The Leader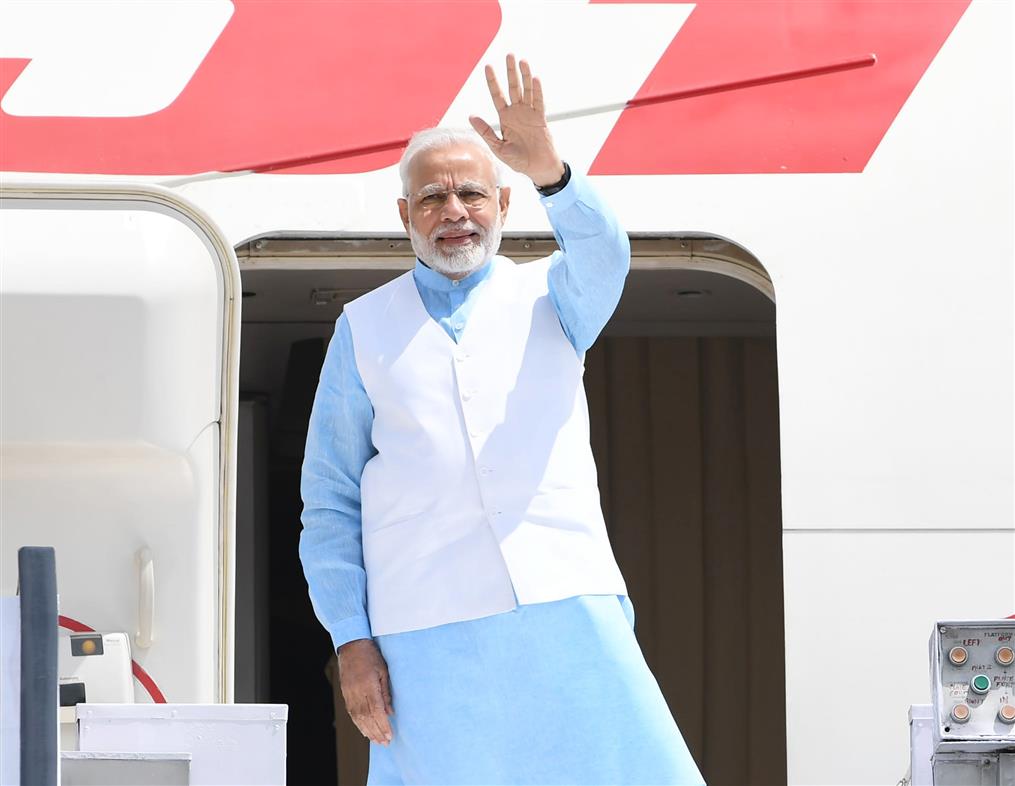 Narendra Modi was appointed as the Gujarat Lok Sangharsh Samiti's General Secretary. This RSS committee was formed in 1975, at the time of emergency in India. The emergency was announced by Indira Gandhi who was then leading the Government of India as the Prime Minister. This RSS group work towards opposition to the Emergency activity in Gujarat due to which he camouflaged himself while travelling in order to avoid getting jailed. Modi penned down his experiences during this event in the book in Gujarati named as Sangharsh Ma Gujarat (meaning – In the Struggles of Gujarat).  During this role, he met several national political personalities.
In 1978, he was appointed as the sambhag pracharak (regional supervisor) and was involved in the RSS activities in Surat and Vadodara. In the year 1985, when he returned to Gujarat, RSS assigned him to the Bharatiya Janata Party (BJP) which led him evolve as a leader. With his proper planning and supervision, BJP won the Ahmedabad Municipal Election. After seeing his dedication and enthusiasm, the RSS came to a decision of assigning Modi to a new role of Organising Secretary of the Gujarat unit of BJP.
This role helped Modi grow and was elected as the member of National Election Committee of BJP in 1990. He assisted in Ram Rath Yatra in 1990 and Ekta Yatra in 1991-1992 conducted by great leaders L. K. Advani and Murli Manohar Joshi respectively.
After a short break and persuasion by Advani, Modi turned back to politics in 1994. After the strategized win of his party at the state assembly elections in 1995, he was chosen as the BJP's National Secretary. He relocated to the national capital handling the duties for party activities in Himachal Pradesh and Haryana. He was promoted as the General Secretary of BJP after its historic win in the 1998 elections considering his plan to be the significant factor in this victory.
The Achiever
On 7 October, 2001 Narendra Modi was sworn in as the Chief Minister of Gujarat. He crossed the path to enter the state legislature of Gujarat by accomplishing victory in the by-election to the constituency of Rajkot -II  in 24 February 2002. He defeated Ashwin Mehta, an INC member by 14,728 votes.
Modi decided to resign as the consequence of the violence caused to Gujarat riots in 2002.  However, his resignation was not accepted. Later on, during the 2002 elections, the BJP achieved 127 seats in the assembly constituting 182 members. He was sworn in the Chief Minister of Gujarat for the second term by the state's governor S. S. Bhandari. As chief minister, Modi preferred small government and privatisation. He developed strategies for the reduction of corruption in the state region. Various technological  and financial parkes were developed during this period. Investment deals amounting to ₹6.6 trillion were closed throughout the 2007 Vibrant Gujarat summit. He was succeeded by Anandiben Patel after he won the 2014 Indian general election and resigned from his post of Chief Minister and MLA from Maninagar on 21 May 2014.
The Ruler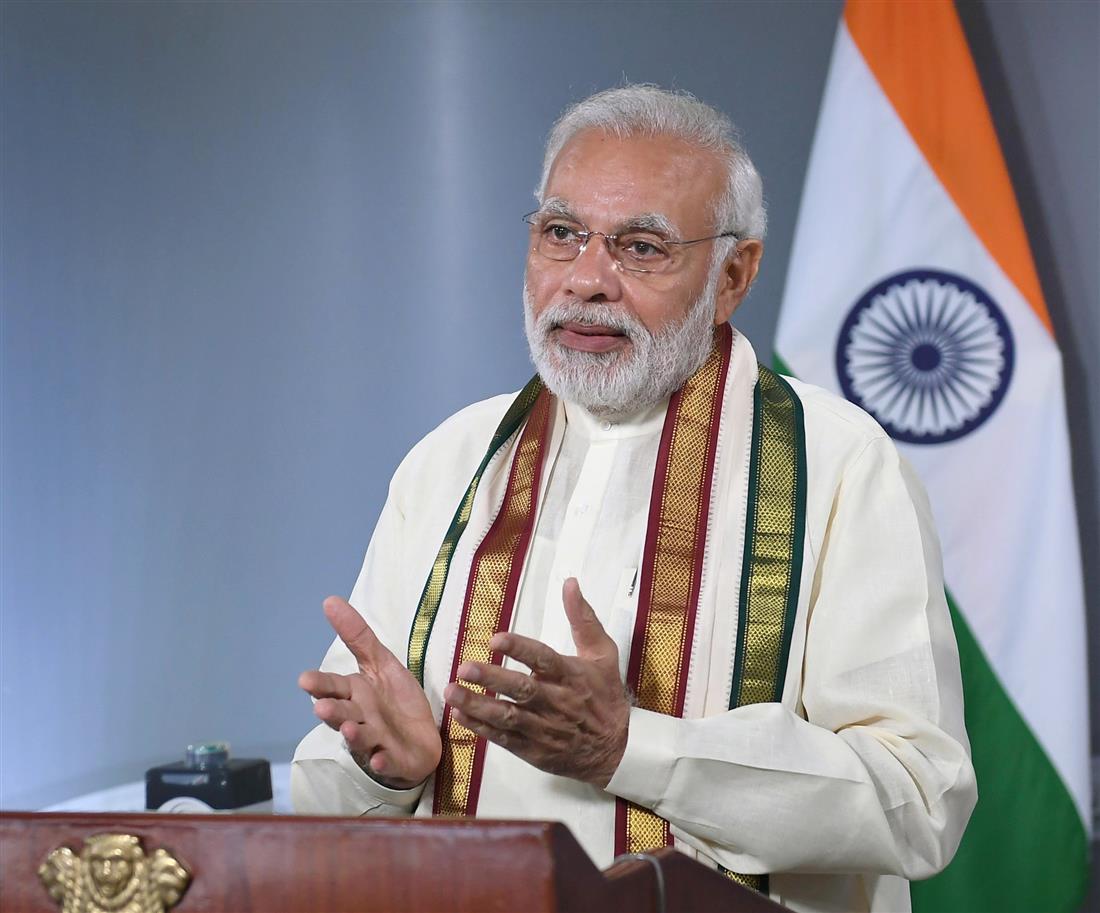 Narendra Modi was finally sworn in as the 14th Prime Minister of India in the general elections of India on 26 May, 2014. He was the first prime minister born after the Independence of India from the British rule. He has been working towards the growth and development  of our country. From developing economic policies to social policies, rural development to urban development, health and sanitation policies to education and skill development, foreign policy to defence policy to environmental policies, Modi has taken charge of setting new milestones in the evolution of a new India.
Some of his noteworthy achievements of Narendra Modi towards the improvement of the country are given below:
Ayushman Bharat –

This mission was launched in 2018 under the Ministry of Health and Family Welfare (MoHFW) in India and have already assisted around 10 lakh poor patients. It also promises to provide access to free healthcare for non-communicable diseases like heart diseases, cancer to more than 500 million Indians.

Electrification of rural areas –

The Modi Government worked to bring electrical connectivity to rural and remote areas. The power lines connecting the areas is growing exponentially providing connectivity to approx seven lakh homes in a week.

2.1 crore households

have been electrified compared to 3.56 crore households without electricity and power at homes.

Availability of free cooking gas –

Narendra Modi steered the flagship Ujjwala Yojana scheme which provided the women in villages an easiest way to cook food with the cooking gas (LPG). This scheme has provided free LPG connections to more than 60 million with nearly 50 percent received by SC/ST households.
The Insolvency and Bankruptcy code (IBC) –

Introduced by Finance Minister, Arun Jaitley, in the Lok Sabha on 21st December, 2015, "The Insolvency and Bankruptcy code (IBC)" was passed by parliament in May 2016. Consequently, the IBC Code came into effect in December 2016, and has been a remarkable improvement to the credit system of the economy. According to the

"Report on Trend and Progress of Banking in India 2017-18

" generated by Reserve Bank of India (RBI), the percentage of estimated amount recovered in the bankruptcy procedures stood at 49.6%(percent) for FY 2017-2018. The process helped in recovering of non-performing assets (NPA) via other recovery operations like Debt Recovery Tribunals,  Lok Adalats, and Securitisation and Reconstruction of Financial Assets and Enforcement of Securities Interest (SARFAESI) Act where the SARFAESI Act had the highest figure for recovery was at 24.8.
Goods and Services tax (GST) –

A single tax system and its benefit lies in the fact that it discards the several indirect taxes like excise, sales tax, service tax, cenvat, turnover etc. and falls under one category of common tax i.e. GST. The GST was implemented by the President of India on 1 July, 2017.
Health and sanitation –

An unprecedented mission towards the development of health and sanitation of the common people, the Swachh Bharat Mission constructed toilets more than 92 millions since October 2014. As per the sources, this mission is expected to cover 500 million homes and is considered as one of the largest mechanisms of its type. Numerous newly-constructed toilets do not have proper provision of sewage; some are utilized as rooms for storage. However, a step towards the progress of our country in terms of health and sanitation has been made.

Infrastructure –

The development of metro networks, roads, highways, housing for the poor has seen a steep increase. The benefits of these long-term initiatives are clearly visible. In 2013-14, highways around 12 km were built which increased twice to 27 km by the year 2017-2018. An innovative program "Digital India" aims to provide advanced and latest digital technologies like surveillance systems

that will help in reduction of crime and improve safety of common people. Under the ministry of housing and urban development "

Smart Cities

" mission, 100 cities are aimed to make it as citizen-friendly Smart Cities. 20 cities out of 100 is anticipated to be completed by the year 2021. 'Make in India' is a unique movement established on four pillars namely (a) Current Procedures, (b) Latest Infrastructure, (c) New Areas /  Sectors and (d) Modern Viewpoint / Mindset to encourage the entrepreneurs of various sectors and not just limited to manufacturing sector.

Foreign Relations –

Narendra Modi empowered the partnership with United States, worked on building geopolitical and economic paths connected to east Asia and West Asia, mend relations with Sri Lanka, Maldives and China.
The list of Modi's achievements in these five years is ever growing and can be attributed from the numerous reforms brought in the various sectors across the country. The journey of this common man to become the premier of our nation, India is truly commendable and is an inspiration to all the people. Recently, Narendra Modi movie (biopic) was announced starring Vivek Oberoi and its release is currently postponed till the results of Lok Sabha elections are declared. We all expect the favorite of common man, Shri Narendra Modi to be re elected as the 15th Prime Minister of India. We all are looking forward to the announcement of the election results on May 23, 2019 and hope to see our favorite Modi to take the oath as Prime Minister once again and work towards the progress of our country.
Banner Image Credit: pmindia.gov.in