Shimla Tourist Places
I have always been fond of traveling to different places. Mountains and hills have always been my all time favorite place. In my view, traveling can let you experience your new desires and achieve your peace of mind. As we know, "Travel is hope of life". Without hope, there is no reason of life, similarly, without traveling you cannot acquire the value behind your life. Our world is surrounded with so many things and traveling to new places always gives us new experiences which we can cherish it forever. Here, I am going to share some information about our beautiful city of Himachal Pradesh, Shimla. The state of Himachal Pradesh is also called as the meeting point of beauty and religion.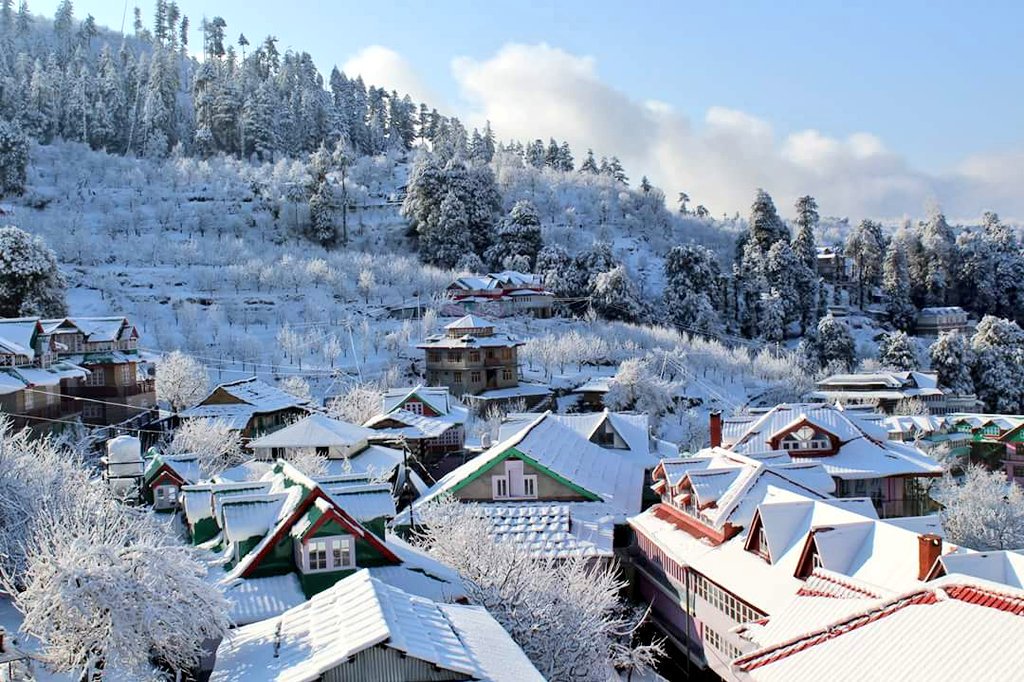 Let's not lose our lives in just being busy and leading a boring lifestyle? Come with me, I will be sharing an amazing experience with you all on a visit to Himachal Pradesh. My camera traveled with me for 7 days and had captured beautiful scenic views of Himachal Pradesh thereby giving some information on the history of this state and its overall beauty. It is the northern state of India in the Himalayas. This place has scenic mountain views, towns, resorts and sights that will attract the visitors. Even the culture, discipline and the people are so humble, I feel happy whenever I visit this place. With huge trees like Paeen Tree, Debdaru Tree, Eucalyptus Tree, and various kinds of flower plants, fruit trees grabs my attention. Shimla weather has a temperature range of  −4 °C (25 °F) to 31 °C (88 °F) during a course for a year and lists under the subtropical highland climate.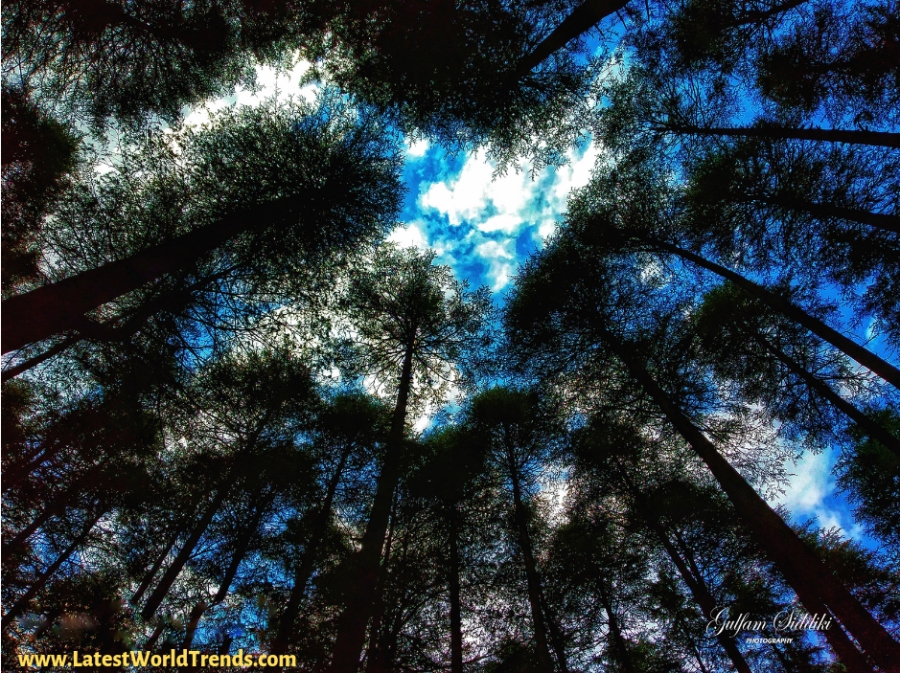 Today is our first day as we start our journey for Himachal Pradesh. Our journey started from Kalka, a small town in Haryana's Panchkul district. This place has been conjoined with NH22 in Chandigarh and Shimla in Himachal Pradesh and it is also called as the Gateway of Himachal. Another route which is the Kalka route is preferred by people over the road route because of UNESCO's Heritage Rail Route from Kalka to Shimla, for people who start their journey from Kalka station. In 1866, East India Railway company started the train with the name "East India Railway Mail", the first up-down journey was covered from Calcutta to Delhi and vice-versa.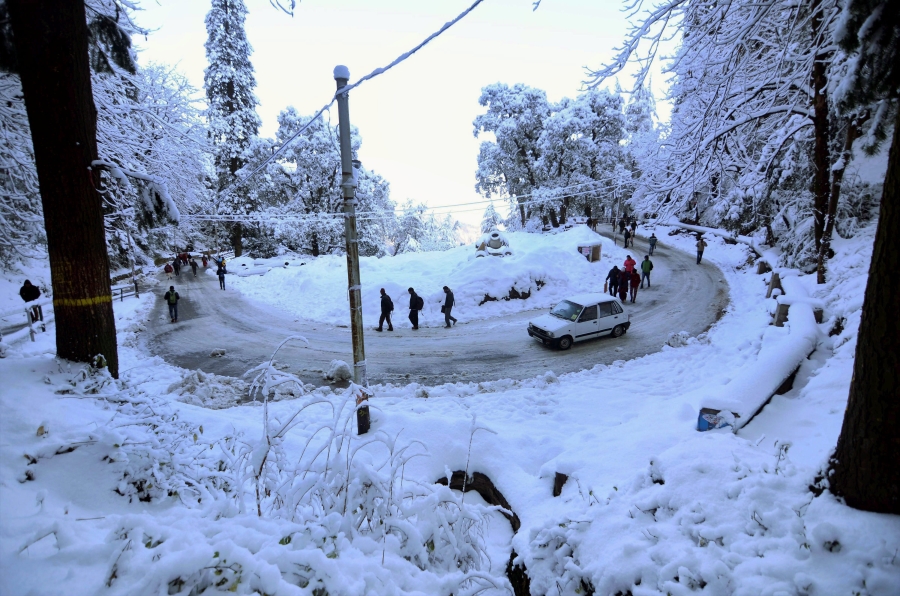 When India was under the rule of British, during the summer days British would like to travel to Shimla, regarded as the queen of Shimla. This helped them in protecting themselves from the extreme hot climate of Calcutta. They named Shimla as the "Summer Capital" in the year 1891 and extended "East India RailWay Mail" to Kalka. This started a new journey of this heritage train "Kalka Mail" in 100 Km Narrow Gauge Line which starts from Howrah station in Calcutta, West Bengal to Kalka in Haryana, the railhead for Kalka-Shimla Railway. On 2008, this railway has been listed under the UNESCO's World Heritage Site under Indian mountain railways. Finally, after 5 hours of journey, we reached Shimla.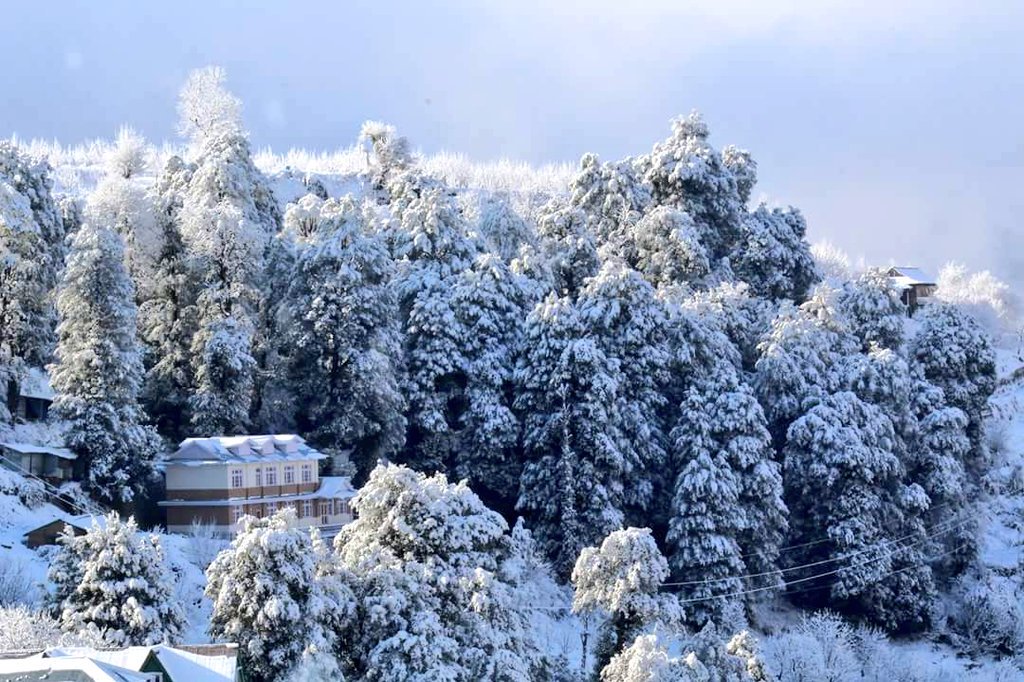 Shimla, the queen of mountains, is a traditional city with greenery in between surrounded by the mountains. It is located 2,206 meters above the mountains and is the capital city of Indian state Himachal Pradesh. Travelers from different places like to visit this place. People come to visit this place throughout the year. However, the Shimla snowfall season i.e. October – February is one of the most popular seasons in which people come down here looking for snow all around. Visitors have a special fondness of Shimla Mall which have various sightseeing points like Scandal point, Traditional Gaiety Theatre, and the Christ Church, etc.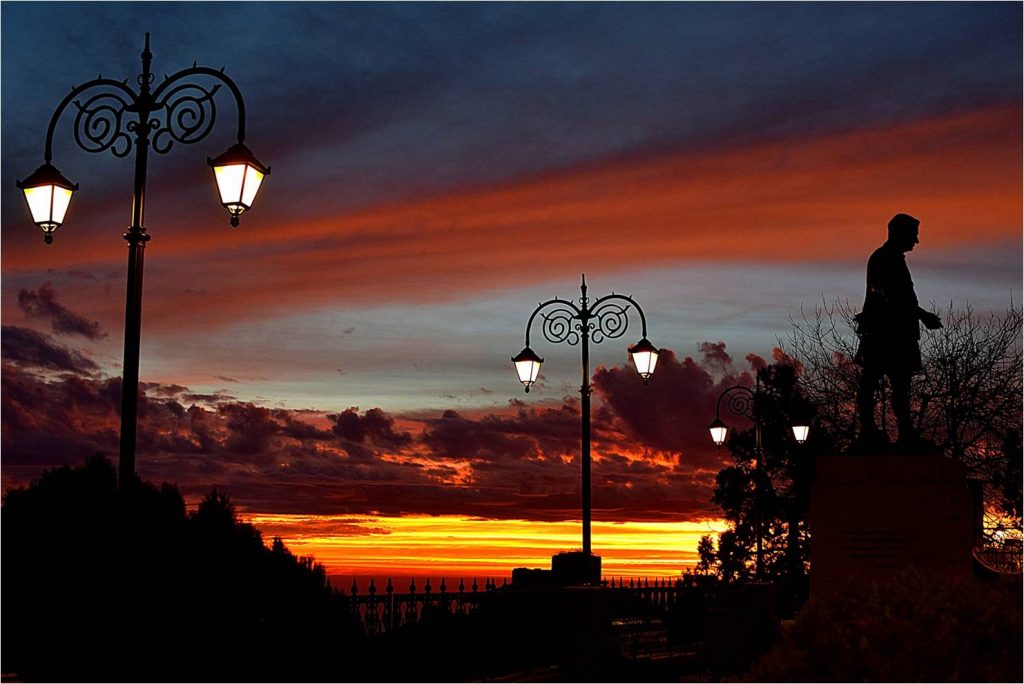 Places to visit in shimla
Scandal-point
This photo of The Mall is courtesy of TripAdvisor
During the British rule, Maharaj of Patiala, Bhupendar Singh fell in love with the daughter of British Bhaishroy. He kidnapped the daughter of the British from this place and so the name became famous as Scandal point.
Christ Church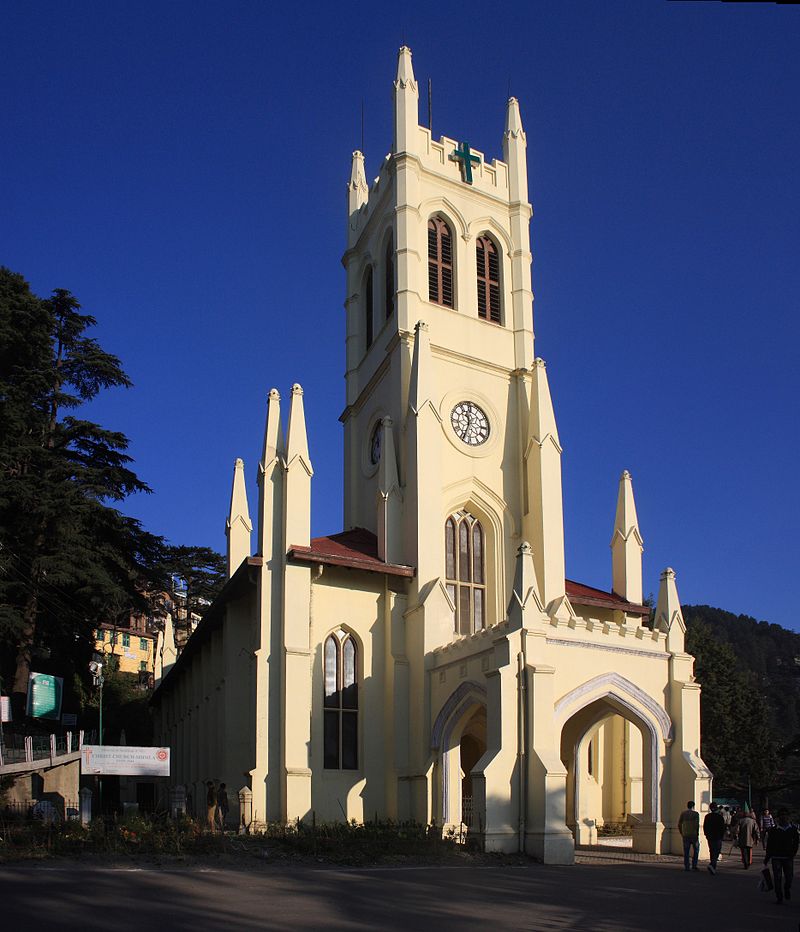 The 2nd most antique architecture of North India, the Christ Church. It was built from 1844 to 1857. The whole church was built in this tenure of 13 years.
Gaiety Theatre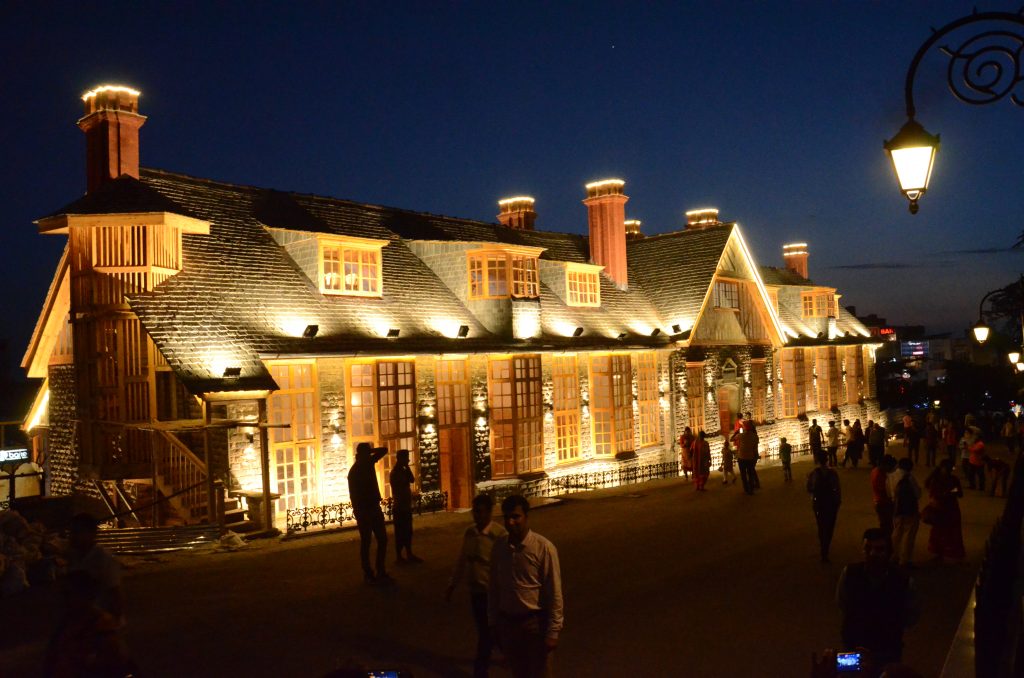 This theatre was constructed in 1887 and was awarded in the science exhibition in London which was displayed on that program. This is also called as a Heritage Complex created by Henry Irwin and is the oldest Asian architecture around the world. It has 320 seats for people to sit and the paperwork has been renovated to help in making in sound echo. The specialty of the theatre lies in the fact that the sound frequency which is propagated on the stage, is the same throughout the theatre irrespective of the location within the theatre. Top actors like Anupam Kher, Prithviraj Gour, and Naseeruddin Shah has acted in the stage of this theatre. The popular song from Kudrat film, Humein Tumse Pyar Kitna (How Much I Love You) was filmed here. Even  Badaltey Rishtey (Changing Relationship) and Main Nikla Gaddi Leke (I Came With A Vehicle) song from Gadar movie was shooted in this theatre.
Jakhu Hills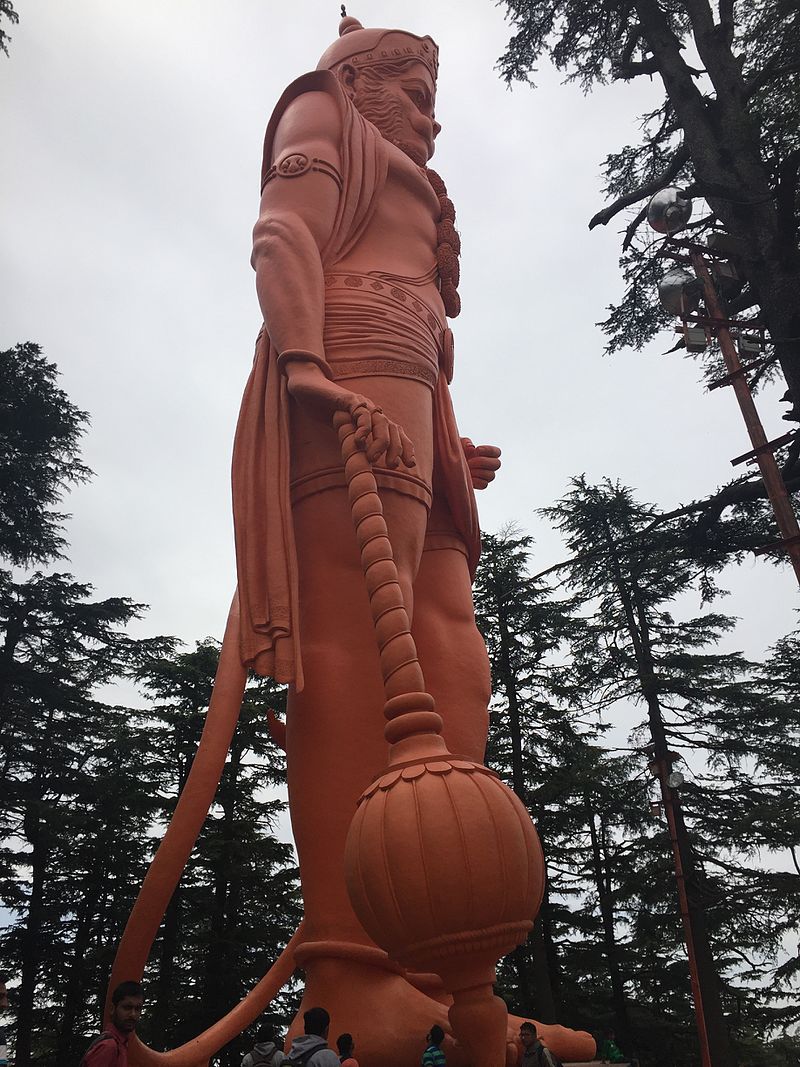 After that, we went to Jakhu Hills, which is 2 km away from Shimla. This place is famous from the days of Ramayan as scripted in the Lanka Kanda. Injured Laxman and Hanuman had taken rest for a while and their foot imprints have been found.  In 2010, an 108 feet tall statue of Hanuman which is the world's tallest statue has been constructed and unveiled in this place. The Jakhu Hill is 8000 ft high and is a famous attraction for tourists and is mostly visited by pilgrims and nature lovers.
Kalibari Temple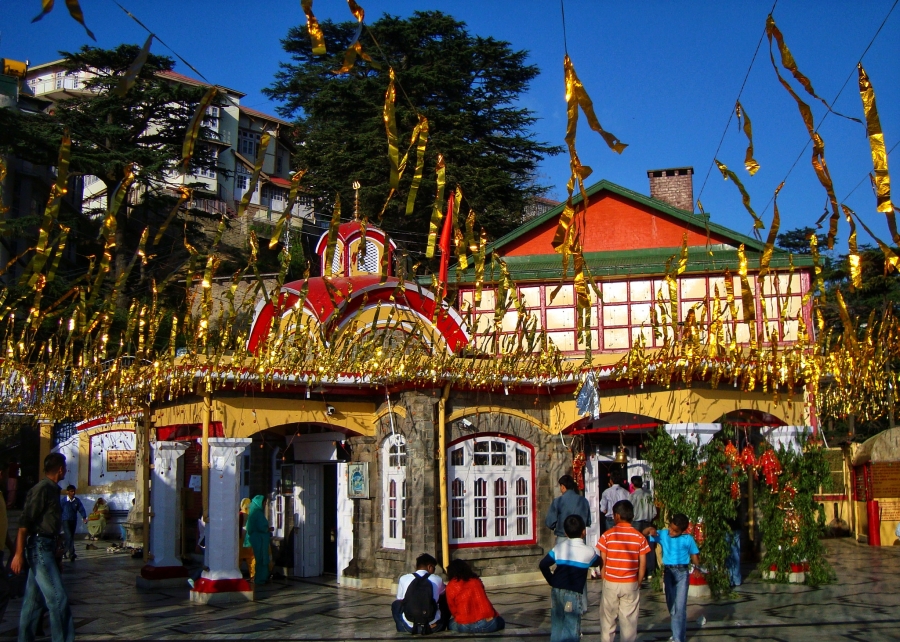 Last but not the least, we visited the destination Shimla Kalibari. In 1823 a temple for Goddess Kali was established when Shimla was the summer capital under the rule of British. As per sources, this temple was established by a monk as a small sheltered area.
Conclusion
Come and visit this beauty of Shimla from your busy and daily routine of your daily life throwing a light on your life with this beautiful scenic beauty and mountain queen Shimla. For now, I have captured this scenic view as a memory in my album with the Shimla images. I feel extremely amazed with the beauty of nature, mountains and hills, uncommon trees, and its artistic creations around this marvelous city that motivates me to have my next Shimla tour very soon.
Banner Image Credit: manalikashmirtourism.in