Indian Premier League (IPL) kicked off in 2008 with eight teams and is the most celebrated game throughout the world. Famous names from Bollywood industry Shahrukh Khan,  Preity Zinta, Shilpa Shetty came forward as the franchise owner of their respective teams. The amalgamation of these popular Bollywood personalities and the cricketers (From India and Foreign countries) became the most alluring part for the common people like us. Moreover, each team has its own theme song. Ever since its inception in 2008, IPL has been organized in between the months March – June which is also called as the IPL season.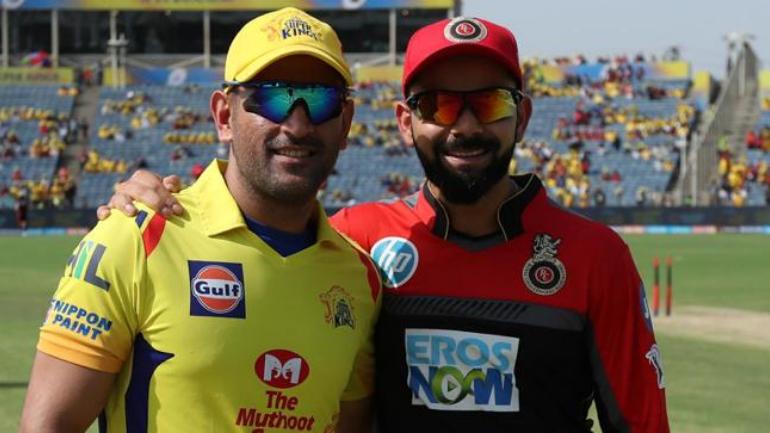 Indian Premier League is listed on the list of professional sports of different countries in terms of revenue. IPL has been the profitable league for the sports business of India. Comparing different cricket formats is always interesting, whether it is International Cricket Council (ICC) played internationally or Indian Premier League, a domestic sports league. As per the ICC Report in 2015, the Cricket World Cup had an income of USD 428.4 million for the ICC which is held consecutively after a gap of four years. The business of IPL increased by 9% in 2017 with revenue amounting to USD 3.8 billion.

According to a study conducted by Duff & Phelps, the IPL system saw an increment of US $1 million from 5.3 billion USD in 2017 to 6.3 billion USD in 2018. The success of IPL in terms of revenue has a huge impact on the Indian economy leading to enormous growth in these years of IPL. Not only the Indian economy, but several participants of the teams have been influenced by its victory. Fresh faces who were introduced in this format of sports became stars and experienced players became superstars.
History of IPL
Zee Entertainment Enterprises funded the Indian Cricket League (ICL) in 2007. However,  when this league was presented to the Board of Control for Cricket in India (BCCI) and International Cricket Council (ICC), they were dissatisfied with its members of this committee. They were not pleased to join this new executive board of ICL. BCCI hiked the prize money in domestic tournaments for the cricket players. They were also imposed with lifetime bans if they would like to join ICL because BCCI treated it as a rebel against the board.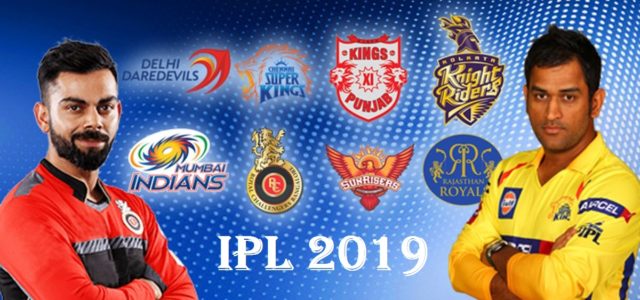 Later in September 2007, Board of Control for Cricket in India (BCCI) laid the foundation stone of a new cricket format, Indian Premier League. The announcement of this new format of cricket i.e. Twenty20 Cricket competition was slated to begin in April 2008 in a grand opening ceremony in New Delhi. Lalit Modi was the main mastermind behind the formation of this new league.
Snapshot of IPL  over the years
The first edition of IPL was initiated in 2008 with 8 IPL teams across the states of India. Played at different stadiums across India, let's know more about the winners of IPL over the years:
2008 – Rajasthan Royals won the maiden season of IPL played at DY Patil Stadium.
2009 – Deccan Chargers became the winner of the second season. The team won by 6 runs from Royal Challengers Bangalore.
2010 – For the first time, Chennai Super Kings became the winner in the third season of IPL. The final match was played at DY Patil Stadium.
2011 –  After 2010, Chennai Super Kings (CSK) continued its victory by grabbing the IPL trophy once again. The match was played at M. A. Chidambaram Stadium where CSK won by 58 runs over Royal Challengers Bangalore (RCB). This season was played by 10 teams.
2012 – Living up to its slogan of Korbo Lorbo Jeetbo Re (Play, Fight and Win), Kolkata Knight Riders (KKR) played well and was declared as the winner of the fifth season of IPL. KKR defeated CSK by 5 wickets. This tournament had nine teams and the last match was played at  M. A. Chidambaram Stadium.
2013  – Mumbai Indians grabbed the IPL trophy in the sixth season leading the eight other teams this year. This match was played at Eden Gardens where CSK lost to MI by 23 runs.
2014 – Kolkata Knight Riders was declared the winner for the second time in 2014 as they won by 3 wickets over Kings XI Punjab (KXIP) at M. Chinnaswamy Stadium.
2015 – Mumbai Indians again became the winner in the eighth tenure of IPL. The team became successful against CSK by 41 runs at Eden Gardens.
2016 – Sunrisers Hyderabad was announced as the winning team in 2016 where it defeated RCB with just a mere 8 runs at M. Chinnaswamy Stadium.
2017 – Mumbai Indians, third-time winner and is considered as one of the most successful franchises of IPL teams. The final game was played at Rajiv Gandhi International Cricket Stadium, Hyderabad. With the smallest margin of just one run, MI won over Rising Pune Supergiant.
2018 – Chennai Super Kings was the winner of VIVO IPL 2018 who won by 8 wickets defeating Sunrisers Hyderabad at Wankhede Stadium.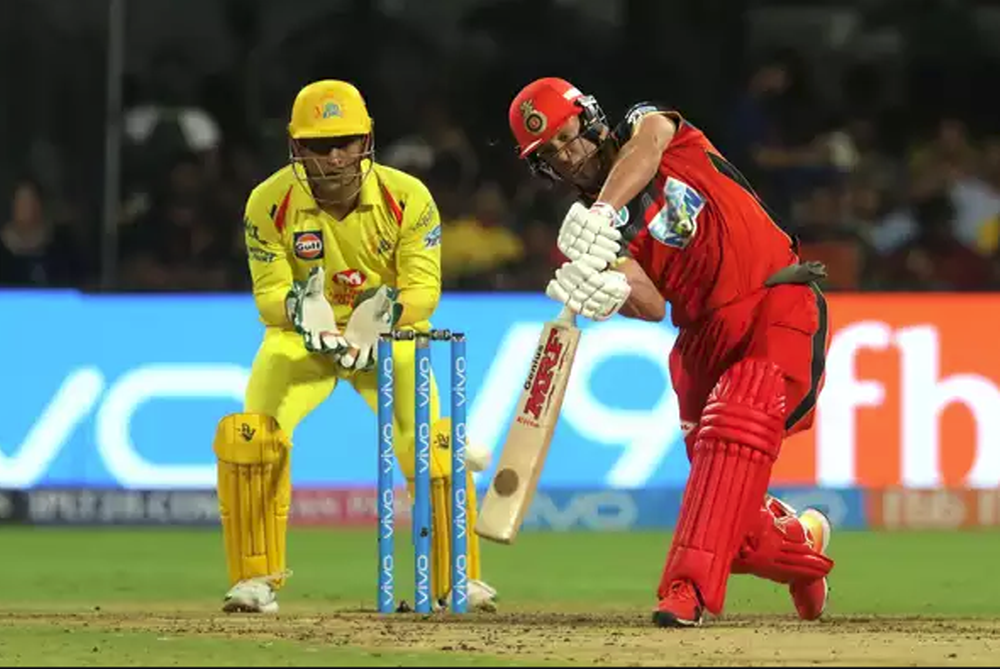 IPL  in 2019
IPL partnered with VIVO since 2018 and is known as VIVO IPL 2019. This year, we are happy to see the IPL tournament back again with its twelfth season. People are rushing to get the IPL tickets to watch the cricket match LIVE from the cricket ground. The craziness and the interest among the people have increased immensely created by IPL over the years. People like to watch IPL Highlights even after the match is over.
This season was premiered on Sat, 23 Mar 2019 and will continue till Sun, 12 May 2019. As of 14 April 2019, at least 7 matches have been played by each team (8 teams). Chennai Super Kings, Delhi Capitals, Kolkata Knight Riders, Kings XI Punjab have played 8 matches for now.  One of the hottest news of this season till date is regarding Royal Challengers Bangalore (RCB) which finally won a match after losing 6 matches continuously to its rival teams.
| | | | | | |
| --- | --- | --- | --- | --- | --- |
| Team | Played | Won | Lost | Tied | Points |
| Chennai Super Kings (CSK) | 10 | 7 | 3 | 0 | 14 |
| Delhi Capitals (DC) | 10 | 6 | 4 | 0 | 12 |
| Kolkata Knight Riders (KKR) | 10 | 4 | 6 | 0 | 8 |
| Mumbai Indians (MI) | 10 | 6 | 4 | 0 | 12 |
| Kings XI Punjab (KXIP) | 10 | 5 | 5 | 0 | 10 |
| Sunrisers Hyderabad (SRH) | 9 | 5 | 4 | 0 | 10 |
| Rajasthan Royals (RR) | 9 | 3 | 6 | 0 | 6 |
| Royal Challengers Bangalore (RCB) | 10 | 3 | 7 | 0 | 6 |
Chennai Super Kings (CSK)  is leading the list with 14 points. Delhi Capitals (DC)  is at 2nd position with 10 points. 3rd position is named with team Kolkata Knight Riders with 8 points. Nevertheless, these points are expected to change in an unexpected way with the performance of a team. So,  for all the cricket fans who spend hours to get an IPL Ticket, or watch the match on your smartphones, TV screens or via any medium. This is just the beginning of VIVO IPL 2019. The whole climax of this tournament is yet to be telecasted. The viewers are definitely excited to watch their favorite team win. This is something which we all are looking forward to,  a game which is filled with thrill and excitement.
Banner Image Credit: bizasialive.com